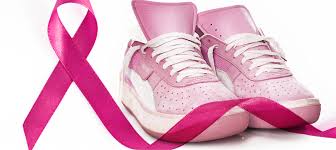 BREAST CANCER AWARENESS MONTH
The Breast Cancer Awareness Month, marked in countries across the world every October, helps to increase attention and support for the awareness, early detection and treatment as well as palliative care of this disease. There are about 1.38 million new cases and 458 000 deaths from breast cancer each year.
How You Can Help
October is Breast Cancer Awareness Month, which is an annual campaign to increase awareness of the disease. Here are just a few ways you can help women in need this month:
Screening, Access & Treatment
Make a one-time or monthly donation to help a woman in need. New this year, choose exactly where your donation goes. Learn more.
Education
Download our free Breast Problems That Aren't Breast Cancer eBook.
Support
Volunteer to join virtually in Helping Women Now.
Spread the word about Breast Cancer Awareness Month on Facebook, Instagram, Twitter, or LinkedIn.
Host a virtual fundraiser or Facebook fundraiser benefitting NBCF.
Hope
Share the story of how you or a loved one have been affected by breast cancer.
Proudly wear a pink ribbon during October or year-round.