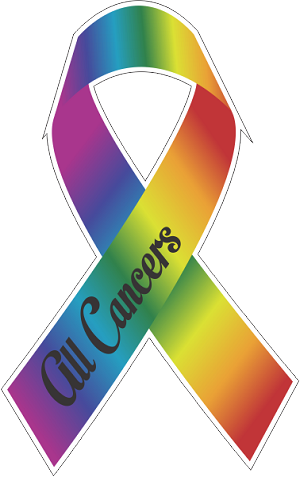 REV. PARKER CANCER AWARENESS
President: Bro. Leon Turner
Vice-President: Sis. Lillian Dillard
Secretary: Sis. Ruth Royster
Assistant Secretary: Sis. Rosalyn Watson
Chaplin: Deacon Carl Linton

Mission: The ministry is established to educate, enlighten, and promote church and community cancer awareness and prevention through proactive education methods. The program is also designed for informational purposes, assistance for those with concerns, testimonials, and to provide church support for members and families who have been diagnosed with cancer and cancer survivors. The ministry has been established in the memory of the beloved Reverend John H. Parker, who died from cancer on February 12, 2012.

Purpose: Develop and implement education and support strategies. The volunteers are not "medical professionals" and are not affiliated with any medical entities; however, we will solicit medical professionals and other speakers to share information with the church members and community on the various types of cancers and related details. Personal information and medical histories will be kept in strict confidence.

Our primary goal is to raise church and community awareness about cancer, treatment and prevention. This includes various types of cancer: breast, lung, prostate, ovarian, throat, colon-rectal, etc. We plan to provide specific projects: church support groups, presentations by various cancer support organizations, and provide support resources for members dealing with cancer through group sessions, cancer prevention practices (exercise, diet/nutrition, routine exams, etc.), In addition to making our new church ministry available to those in needs, we also intend to ask our church clergy to be available, especially if you choose to discuss your feelings or concerns privately. We will also inform you of the various cancer services available: cancer support organizations, local caregivers, community partners and the Affordable Care Health Plan (Obama Care) that covers all types of cancer, pre-existing conditions, and many other preventive treatments.

Monthly Meeting Date: every fourth Saturday from Noon – 2 p.m.

Major planned spiritual events for the spiritual growth and edification of the body of Christ at Central Baptist Church of Camp Springs, MD:

Church "Cancer Awareness Day"

Updated Information/Handouts and Available Resources/Organizations

MAJOR KILLERS

PROSTATE CANCER
Did you know that one of the more common cancers that affect men is prostate cancer? Prostate cancer is a disease that occurs when malignant (cancer) cells grow in the tissues of the prostate. Prostate cancer is the second most common cancer that causes death in men after lung cancer. It is a deadly disease that affects African-American men more than any other race.

In 2007, there were 218, 890 new cases of prostate cancer diagnosed within the United States. In 2012, that number increased to 241, 740 new cases. The National Cancer Institute estimated that in 2013, there were 238, 590 new cases of prostate cancer in the U.S. – the numbers are declining because of early detection and prevention.

The above span of years and numbers illustrates how much prostate cancer has risen over a 6 year period. This is a very serious and deadly disease if gone untreated. 1 in 5 men will be diagnosed with prostate cancer during their lifetime; however, the good news is that only 1 in 34 men will die of the disease thanks to early detection and treatment.

To date, there are 1.8 million men in the United States that are cancer survivors and the National Cancer Institute estimates that 2,617,682 men live with prostate cancer in the United States.

BREAST CANCER
Did you know that the most common type of breast cancer is Ductal Carcinoma which begins in the lining of the milk ducts (thin tubes that carry milk from the lobules of the breast to the nipples)? Another type of breast cancer is Lobular Carcinoma which begins in the lobules (milk glands) of the breasts. Also, inflammatory breast cancer is an uncommon type of cancer in which the breasts become red, swollen, and warm. The most invasive type of breast cancer is that which has spread from the breast ducts or lobules to surrounding normal tissue. Importantly, breast cancer can occur in both women and men, although male breast cancer is rare. Most people are also unaware that there is a correlation between prostate cancer cells and breast cancer cells. In 2013, there were 232,340 new cases of female breast cancer and 2,240 men were diagnosed with the disease in the United States. Currently, there are 39,620 women and 410 men who died from this disease in the United States. The good news is that the overall cancer death rates continue to decline in the United States among men and women because of early detection and treatment.

The committee will request breast cancer survivors to come and discuss their journey and offer tips and advice to help others cope with the challenges of recovery. The cancer program as with any new program will make changes and update the program to better serve the needs of our church family and community.

For more information about the Reverend John H. Parker Cancer Awareness Ministry or about cancer, please contact one of the following people:
Bro. Leon Turner, President
rileylt@comcast.net
(301) 335-0152
Sis. Lillian Dillard, Vice-President
ldillard@aol.com
(843) 697-6986
Deacon Carl Linton, Chaplin
cablinton@cox.net
(703) 209-9676
Sis. Ruth Royster, Secretary
rrroyster@msn.com
(301) 580-1894
Sis. Rosalyn Watson, Asst. Secretary
zozzie51@gmail.com
(301) 704-3233
You can also contact Central Baptist Church of Camp Springs at (301) 899-3800 during office hours (9 am – 5 pm), website: http://www.centralbaptistchurchcs.org/ or by email: info@centralbaptistchurchcs.org.





As the spirit leads you, join us...you are welcome!