Vacation Bible School
2018 Vacation Bible School
Members of CBCCS and friends, you are cordially invited to attend our 2018 Vacation Bible School. This year's theme is Jesus the Kingdom Builder: Strong Families, Churches, and Communities. We hope you and your family can join us for a spirit-filled week of learning and fellowship. Please use the form below to register you and your family for VBS.
If you're interested in volunteering during the week, please use the volunteer registration form below.
Also, don't forget to view the YouTube video for this year's VBS. We hope to see you there!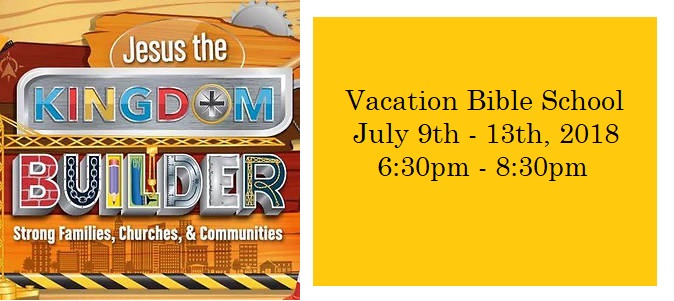 2018 VBS Volunteer Registration Form
Build With Us in 2018! VBS—Urban Ministries, Inc. https://youtu.be/ghQeJftxkc0